One of the most picturesque lakes in the central part of the USA is Black Lake in Rocky Mountain National Park. In our article, we will try to tell you more about this beautiful place, the main attractions along the route, and what you need to do to get the most enjoyment and comfort from visiting the reserve.
General Information about the Hiking Trail and the Secrets of Its Appeal
Black Lake in Rocky Mountain National Park is a mountain lake of alpine type located at an altitude of over 3,300 meters above sea level. Scientists believe that it has existed since the Ice Age, and the first people – Paleo-Indians – appeared here tens of thousands of years ago, coming to America from Asia via the so-called land bridge, which is now underwater.
On the way to Black Lake, tourists are greeted with unforgettable mountains, stunning landscapes, several lakes and waterfalls, including Mills and Jewel Lakes, Alberta Falls, and the waterfall of Black Lake called Ribbon Falls. In the summer, heavy rains and thunderstorms with real electrical storms – strong thunderstorms, thunder, and lightning – are not uncommon here. Such nature and weather leave an indelible impression.
The lake itself is a deep basin carved at the base of McGinnis and Chiefs Head peaks. From the northern shore, the dominant feature to your right will be Arrowhead Peak. Almost directly in front of you is the fourteener (a peak exceeding 14,000 feet) McGinnis, and above your head, if you look strictly to the south, will rise Chiefs Head Peak, which is also over 4,000 meters above sea level.
The starting point of the trail through Glacier Gorge is marked by the following coordinates: N40 18.621 W105 38.419. For ease of understanding, we have compiled the main information about the hiking trail into one table.
| | |
| --- | --- |
| Key Features | Gorgeous landscapes, Waterfall, Fishing |
| Seasonality | From May to September |
| Trail Location | Glacier Gorge |
| Trail Length | Approximately 15 kilometers (round trip) |
| Round Trip Time | Approximately 6 hours |
| Elevation Gain on the Trail | Over 450 meters |
| Elevation of the Lake Itself | 3,237 meters above sea level |
| Trail Difficulty Rating | 12.56 (strenuous) |
Important! The park itself is accessible for visitation year-round, but the hiking trail to Black Lake in Rocky Mountain National Park operates only six months a year. This is because snowfall in the Rocky Mountains begins as early as the end of September, which can be a significant obstacle for hikers.
Also, please pay special attention to the fact that the trail is rated as quite challenging. There may be icy obstacles along the way, and the trail is abundant with steep ascents that require overcoming boulders and rocky terrain.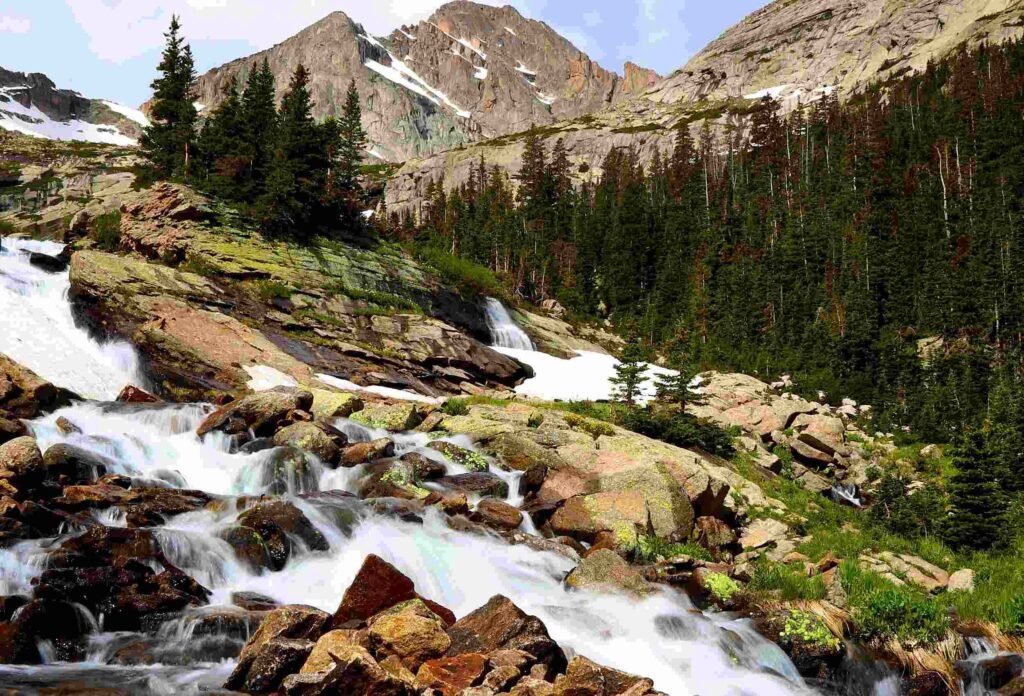 Therefore, having reliable medical insurance for visiting Rocky Mountain National Park and Black Lake is crucial to ensure your protection in case of unforeseen situations and emergencies. This way, you can cover potential medical expenses and other costs through insurance coverage.
Description of Hiking Trails to the Black Lake in Rocky Mountain National Park and Major Points of Interest
The ascent to Black Lake begins either from the Glacier Gorge Trailhead or from the Bear Lake trailhead. Since the trail from the gorge has fewer parking spots, it might be more optimal to drive to Bear Lake, which is slightly further away. There, you will take a short connector trail that leads to the network of trails in Glacier Gorge. If the parking at Bear Lake is also full, you'll need to park near the Park & Ride and take a bus that will bring you to the starting point of your desired route. This transportation operates from 7:00 AM to 7:00 PM daily during the season when the trail to Black Lake in Rocky Mountain National Park is open.
Along the more than 5-kilometer one-way route to Black Lake in Rocky Mountain National Park, you will encounter numerous remarkable natural attractions and several sections of varying difficulty:
Alberta Falls – you cannot miss it because it is right on the trail, and you won't have to turn anywhere. And you won't even get tired yet because this waterfall is just 1,300 meters from the start of your hike. By the way, just beyond the waterfall, you will encounter an intersection of trails. Take the right one and continue climbing along the Loch Vale Trail. Approximately 800 meters further, you'll come across another intersection of three trails. Stay on the left trail, and it will lead you to the next point of interest.
Mills Lake – a beautiful lake rich in fish, including rainbow trout. Anglers and photographers alike will find abundant opportunities here as the landscapes are simply magnificent. In the early morning hours, the lake can be calm enough to reflect the backdrop of the beautiful eastern ridge of Glacier Gorge, known as the Wind Synthesizer. It got its name from the sounds emanating from its sharp edges when strong winds whistle and roar on its peaks. Take a moment to stop and listen to the music. It can be a mesmerizing experience.
Next, the trail to Black Lake in Rocky Mountain National Park follows the eastern shore of Mills Lake for approximately 800 meters until it reaches Jewel Lake, a much smaller body of water surrounded by lush green marshes. The following three or so kilometers will present a relatively challenging section that takes hikers through bogs and a green forest where snow persists until the summer months. This stretch can be quite demanding in the spring and even the first weeks of June if the weather is inclement. If there is still snow on the ground, the final segment of the trail may require basic route finding. The established trail skirts the left (east) side of Black Lake, but it can sometimes be challenging to find. Stick closer to the stream, and everything will be fine.
Soon, you will encounter Ribbon Falls, a beautiful cascading stream of pure water. You are almost at your destination – Black Lake is just three hundred meters further along the trail. This final stretch is quite steep and requires navigating rocks and boulders before you can finally ascend to admire the breathtaking view of Black Lake.
That's it! You can check-in here and forever mark in your memory that you have successfully completed the hike to Black Lake in Rocky Mountain National Park.
Useful Tips for Tourists Traveling to Black Lake in Rocky Mountain National Park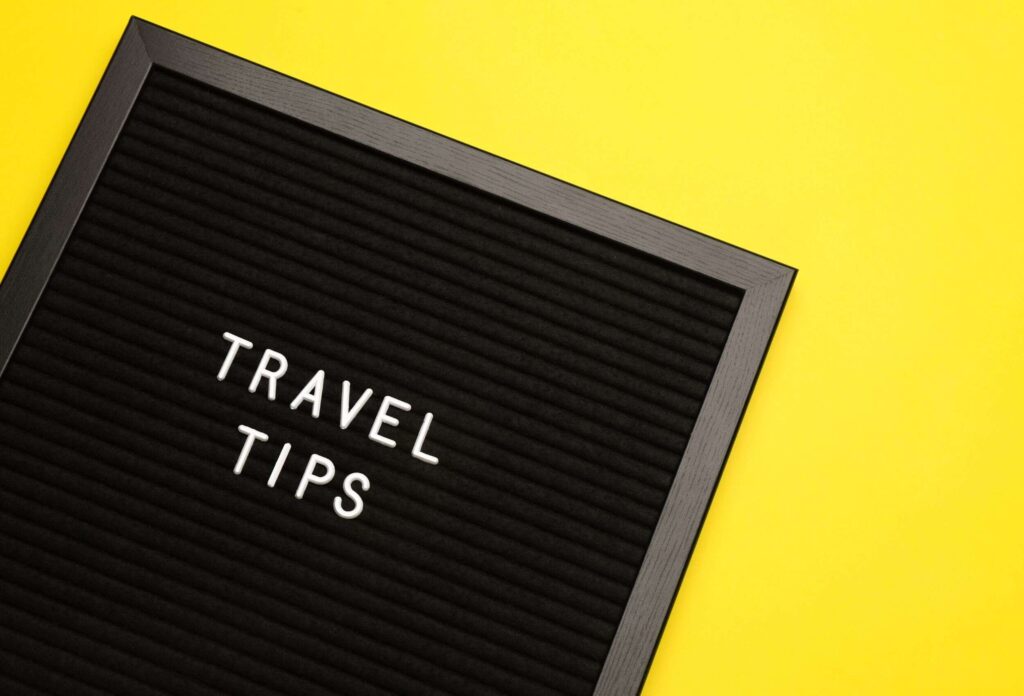 Some tips may seem obvious, but experience shows that not all tourists, especially inexperienced ones, are aware of even the most essential basics.
Start as early as possible: Black Lake in Rocky Mountain National Park is reluctant to reveal itself, as if shielding itself from you with the trail's challenges. Therefore, early morning is the best time to set out, especially considering that a significant portion of strong thunderstorms in this location occurs in the afternoon
Study the route map before accessing the trail. This will make it easier for you to navigate in case of unforeseen circumstances.
Trekking poles are mandatory in spring and fall and advisable in summer. Since the trail ascends to high mountain areas, snow and ice can persist into late spring and even early summer, only to return in the fall, as if real winter has arrived. For this reason, we recommend trekking poles or similar devices on this route when trail conditions warrant.
Bring a rain jacket. The likelihood of encountering moderate to heavy rainfall is quite high.
Always pack essential items: a first aid kit, matches, a pocket knife, a flashlight, toiletries, and so on.
And remember: Black Lake in Rocky Mountain National Park is nestled high in the mountains, so hot weather is unlikely. Warm clothing is a definite must-have. And, of course, a good insurance policy that will make your trip safe, if not protected.