If you are passionate about the elegant and aristocratic sport of golf and plan to play this game during your trips abroad, golf travel insurance will help you maximize protection from any unforeseen circumstances during both your journey and the actual game.
Our service offers travel insurance golf with flexible rates and numerous additional options to finely tailor it according to your specific needs. You won't have to overpay for types of coverage that you are certain you won't need.
Golf Clubs: Luxurious Places for Sports and Recreation
The most prestigious places where golf enthusiasts can enjoy this graceful sport, breathtaking landscapes, and a splendid atmosphere of refinement and prosperity are special golf clubs. Here, you can find group sessions, individual lessons with trainers, and often tournaments, including ranking events. Golf club insurance for travel will provide coverage for both players and spectators, compensating for various types of injuries and more. More details are provided further in the text.
To enhance your knowledge, we also offer a table featuring the most popular golf clubs worldwide, where you can attend tournaments or organize golf holidays for yourself and your companions. The places are sorted by price accessibility: first, elite VIP-class clubs are listed, followed by clubs in the mid-price range, and then more affordable options.
VIP Segment Golf Clubs
| | | |
| --- | --- | --- |
| Place | Tourist Rating | Additional Information |
| USA, Pebble Beach Golf Links | 9.5/10 | Known for its beautiful ocean views |
| Scotland, St. Andrews (Old Course) | 9/10 | One of the most historically significant courses |
| Australia, Royal Melbourne Golf Club | 9/10 | Features two 18-hole courses and an impressive atmosphere |
| South Africa, Leopard Creek Country Club | 8.5/10 | Located near Kruger National Park |
| Italy, Verdura Golf & Spa Resort | 8.5/10 | Offers luxurious accommodation and spa services |
| Singapore, Sentosa Golf Club | 8/10 | Located on Sentosa Island with magnificent views |
Mid-Range Golf Clubs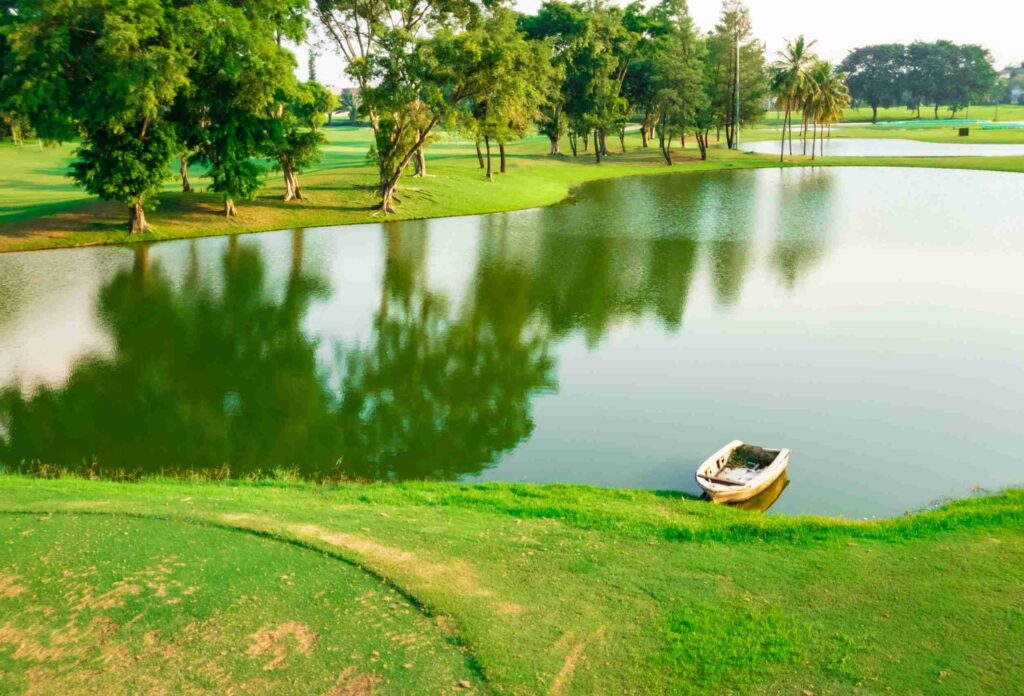 | | | |
| --- | --- | --- |
| Place | Tourist Rating | Additional Information |
| Ireland, Ballybunion Golf Club | 8/10 | Known for impressive dunes and ocean views |
| Spain, Valderrama Golf Club | 8/10 | Features a challenging design and was the venue for the Ryder Cup |
| Mexico, Cabo del Sol Golf Club | 7.5/10 | Located on the coast with stunning landscapes |
| Switzerland, Golf Club Crans-sur-Sierre | 7.5/10 | Offers magnificent views of the Swiss Alps |
| France, Golf National | 7/10 | Was the venue for the Ryder Cup in 2018 |
| Turkey, Carya Golf Club | 7/10 | Features beautiful courses and a rich cultural atmosphere |
Budget-Friendly Golf Courses
| | | |
| --- | --- | --- |
| Place | Tourist Rating | Additional Information |
| Thailand, Black Mountain Golf Club | 7/10 | Offers diverse views and demanding course design |
| Portugal, Dom Pedro Victoria Golf Course | 7/10 | Designed by Arnold Palmer and hosts tournaments |
| Costa Rica, Reserva Conchal Golf Club | 6.5/10 | Located in a tropical forest with ocean views |
| Morocco, Golf de l'Océan | 6.5/10 | Combines play with a unique coastal experience |
| South Korea, Nine Bridges Club | 6/10 | One of the most famous courses in South Korea |
| United Kingdom, St. Andrews Links | 8.5/10 | Historic course with a rich heritage and traditions |
NOTE! In most insurance companies, travel insurance for golf clubs is not available for individuals aged 66 and older. However, our service does not support such discrimination and does not impose age restrictions. Physical activity and quality leisure, including travel, should not have an age limit. Therefore, our golf club travel insurance is available at any age, even at 80.
Holiday or Weekend with Golf Coverage in Travel Insurance
The popularity of family vacations in locations with specialized clubs or courses is increasingly being recognized. For such cases, there is a service called family golf holiday travel insurance. It is a very convenient tool that allows you to protect your entire family from injuries and other mishaps, including insurance coverage for golf equipment, under a single policy.
Of course, the cheapest travel insurance for golf will not provide comprehensive and extensive protection for you and your family. But if you pay a little more, the result will be significantly better. Therefore, when comparing offers for golf traveler's insurance in Europe and other continents, advanced rates are definitely preferable.
Single and Annual Trip Including Golf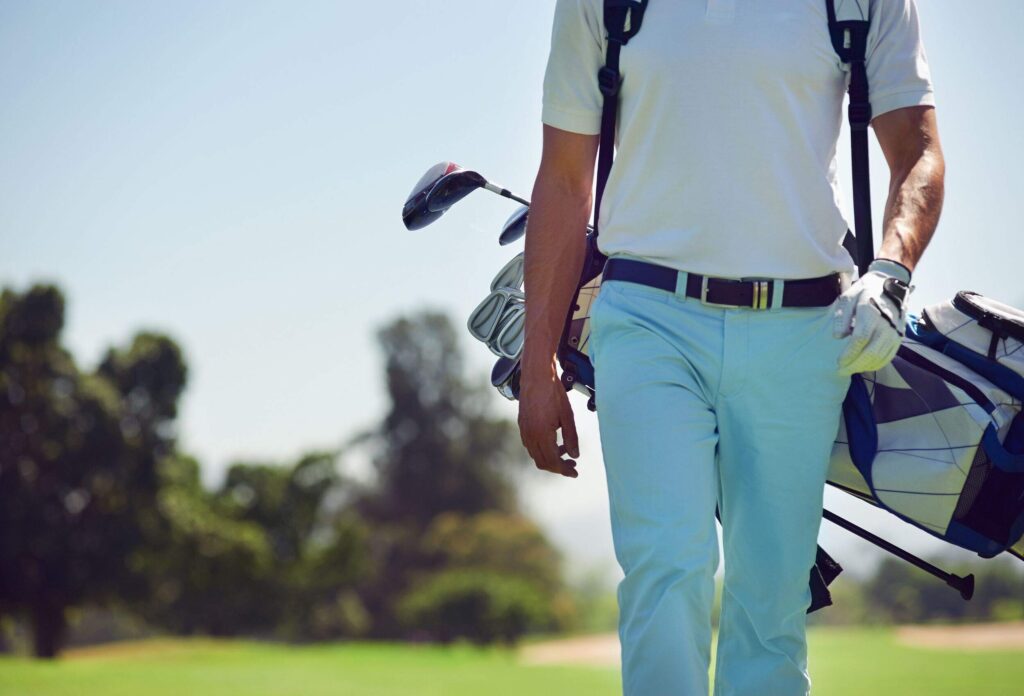 Golf travel insurance single trip will be a good option for those who, due to their busy schedule or other reasons, cannot afford frequent international trips and only go on occasional trips. Such travel insurance will provide you with coverage specifically for the number of days you will be staying abroad. And the coverage provided by the golf travel insurance will be valid for that duration.
However, in the case of multiple trips, the best travel insurance for golf is annual travel insurance. This includes coverage for COVID-19 and liability insurance. And if you purchase annual insurance online, you can get an even more favorable price. Read reviews, as many online users write about the advantages of such a product as annual travel insurance including golf cover.
What Travel Insurance for Golf Covers and Doesn't Cover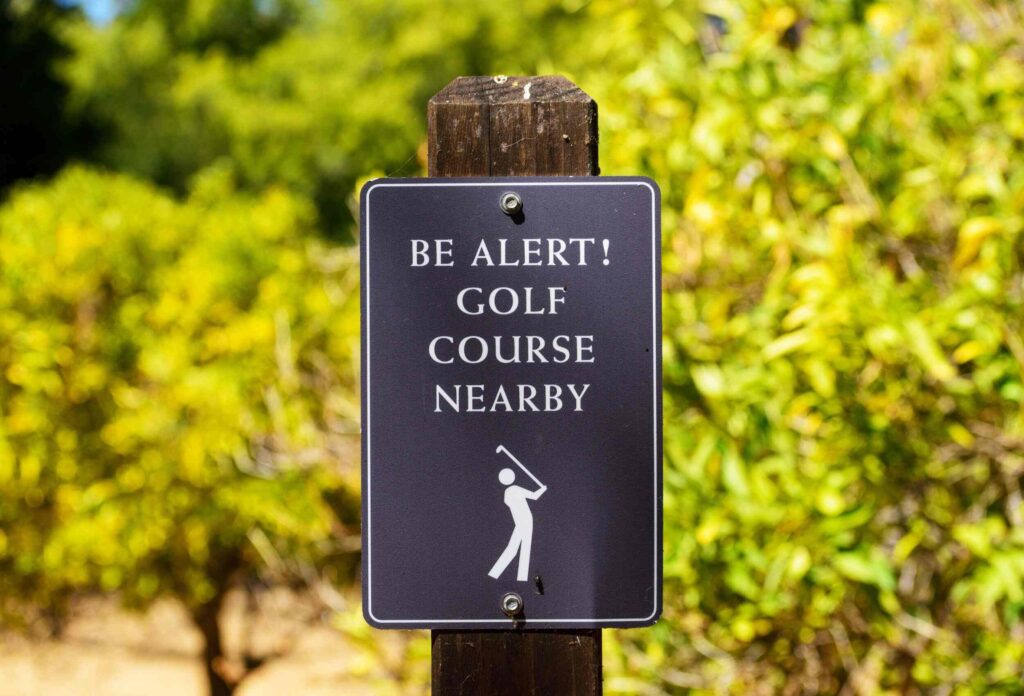 Cheap travel insurance will only assist you in the case of standard illnesses that are most common among tourists. These could include colds, gastrointestinal diseases, and so on. More comprehensive policies allow you to obtain additional coverage for baggage and an extended package of medical and non-medical risks. However, they never include the following cases:
Sports injuries sustained during competitions or training sessions;
Water activities, including various water attractions;
Tours on cruise liners;
Injuries sustained while under the influence of alcohol.
The best golf travel insurance is an "all-inclusive" service that allows you to add not only your favorite sport but also extreme sports, water sports, and boat trips. You can also enjoy your favorite whiskey, wine, and anything else on the golf course during your game.
FAQ
Does travel insurance cover golf clubs?
Golf trip insurance can include protection for your baggage, which can include equipment and clubs.
Does travel insurance cover driving a golf car?
The flexibility of travel insurance allows for precise customization of the list of insurance events, including coverage for any incidents involving golf buggies.
Are golf clubs considered personal items in travel insurance?
Clubs are considered to be sports equipment, travel insurance can be supplemented with baggage insurance. In this case, the loss or theft of property will be covered as an insurance event and you will be reimbursed for the clubs by the golf travel insurance.