Tourist insurance for air sports is a necessity for enthusiasts of active recreation. Tourism involves not only visiting landmarks or sunbathing on the beach but also engaging in extreme activities.
Hot air balloon rides, paragliding, skydiving, wingsuit flying, paragliding, and other sports are very popular among tourists. Such activities not only provide exhilarating feelings of freedom and adrenaline but also come with a high risk of injury. Obtaining insurance allows you to protect yourself and ensures you receive free medical assistance if necessary.
Insurance Features
There are three types of international insurance:
Single-trip insurance provides coverage for one tourist trip.
Multi-trip insurance covers the risks of potential injuries during two or more visits to another country and does not require separate insurance for each trip.
Annual insurance is suitable for those planning multiple trips within a year (e.g., professional athletes during competition seasons).
Tourist insurance for air sports provides protection against possible accidents that may occur during sports activities. In case of need, the insurance company will cover medical expenses related to injury treatment.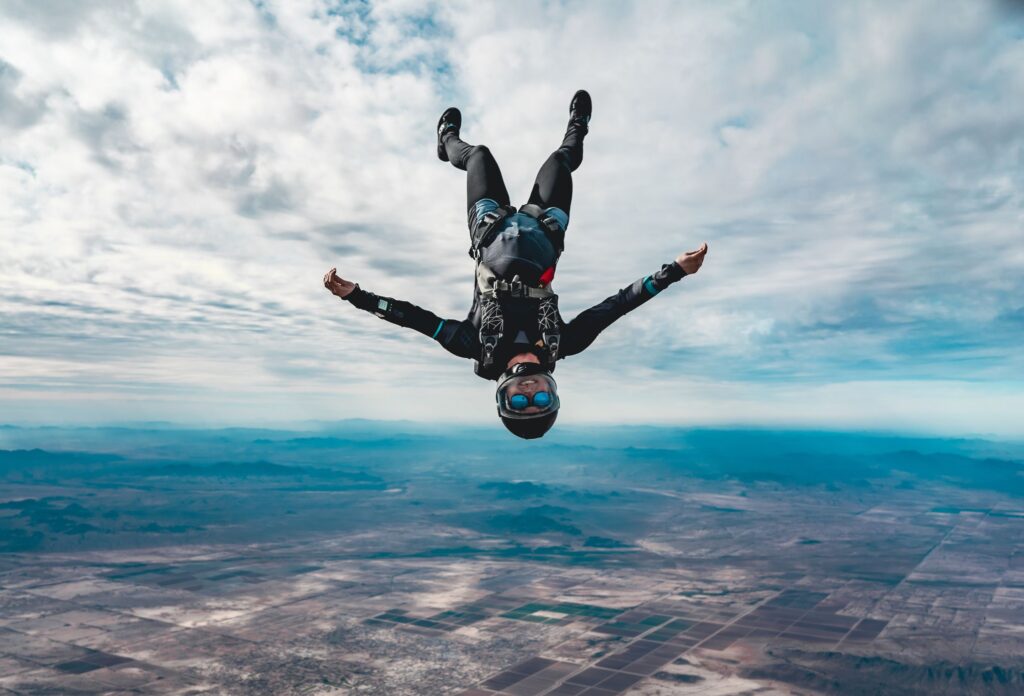 Due to the Covid-19 pandemic, insurance also offers protection against this illness. This is a beneficial solution as medical treatment in many countries can be costly.
The most popular locations for air activities:
| | | | | |
| --- | --- | --- | --- | --- |
| Location | Sport | Price | Tourist Rating | Additional Information |
| Interlaken, Switzerland | Paragliding | $150 – $250 | 4.8/5 | Breath-taking views of the Alps |
| Queenstown, New Zealand | Skydiving | $200 – $400 | 4.9/5 | Stunning landscapes and mountains |
| Dubai, United Arab Emirates | Skydiving | $300 – $500 | 4.7/5 | Aerial views of city and desert |
| Rio de Janeiro, Brazil | Hang gliding | $100 – $200 | 4.6/5 | Gliding over beautiful beaches |
| Cape Town, South Africa | Paragliding | $100 – $200 | 4.7/5 | Coastal scenery and Table Mountain |
| Moab, Utah, USA | Hot air ballooning | $200 – $300 | 4.8/5 | Red rock canyons and desert views |
| Byron Bay, Australia | Skydiving | AUD 250 – AUD 400 | 4.7/5 | Coastal vistas and pristine beaches |
| Chamonix, France | Wingsuit flying | €200 – €300 | 4.9/5 | Thrilling flights in the Alps |
| Cappadocia, Turkey | Hot air ballooning | $150 – $250 | 4.8/5 | Unique rock formations and valleys |
| San Diego, California, USA | Paragliding | $150 – $250 | 4.7/5 | Soaring along the picturesque coast |
Please note! That the prices listed are approximate and may vary depending on various factors.
Insurance Registration
You can get insurance online on the company's website. You can preview traveler reviews of different packages and view photos they have posted to choose the optimal option.
To complete the registration, you will need a passport or another identification document. The final purchase price will depend on the type of insurance, the number of trips, and the selected dates.
Tourist insurance for air sports guarantees safety. By obtaining even the cheapest insurance, you can enjoy and indulge in active recreation without worries, knowing that you are under the reliable protection of the company.
FAQ
Is it possible to purchase tourist insurance for individuals under 18 years old?
Yes, it is possible. The registration process is the same as for insuring adults and seniors over 65 years old.
What should I do in case of an insurance event during air sports activities?
It is important to immediately contact the insurance company to receive instructions on further actions specific to your case. The organization provides contact numbers and other communication methods in the "Insurance Compensation" section.
Which countries are eligible for insurance?
You can choose "Worldwide" or "All of Europe" if you plan multiple trips or want to buy a policy for a year. If you are traveling to a specific country, simply select it from the list when purchasing the policy.
Tourist insurance for air sports works in any corner of the world. However, different countries may have limitations on the coverage amount of the policy. It is better to clarify this in advance or choose an extended package to ensure that the policy will be valid in any country.