Winter sports travel insurance provides effective protection for the health of adventure enthusiasts. Tourism during the cold season is becoming increasingly popular, but before heading to a ski resort, it's important to ensure your safety.
Medical expenses resulting from injuries on slopes while engaging in extreme winter sports can be significant. The situation is even more serious for travelers over the age of 65, and even 70. Therefore, it is advisable to arrange worldwide travel insurance with coverage for winter sports in advance.
Popular Winter Sports Activities
Winter sports offer exciting outdoor activities. There are several popular types of winter activities:
Heli-skiing: skiing or snowboarding down mountain slopes. It requires specific skills and courage.
Off-piste skiing: skiing outside designated slopes on natural terrains. The main principle of this sport is freedom, allowing participants to choose any terrain and use their own equipment.
Glacier walking: an excellent way to see ice caves and unique crystals. Travelers walk on ice, enjoying breathtaking views.
Ice climbing: athletes overcome icy slopes by crawling on them using specialized equipment. This activity is particularly dangerous and requires good preparation.
Ice fishing: involves catching fish in frozen lakes and rivers. Fishermen drill holes and use baited fishing rods. It is a risky sport, as the ice is considered a high-risk area.
Ice hockey: the most popular team sport played on ice. Players compete on ice skates, using sticks to strike a puck.
Tobogganing: sliding down specially designed tracks on sledges.
Snowmobiling: gliding over the snow at high speeds using special vehicles.
Dog sledding: available as both a tourist activity and a professional sport.
Attention! Regardless of the chosen winter sport, it is important not to forget about using appropriate equipment and following safety rules. To ensure unforgettable experiences and enjoy the process, it is recommended to obtain travel insurance that covers winter sports.
Common Injuries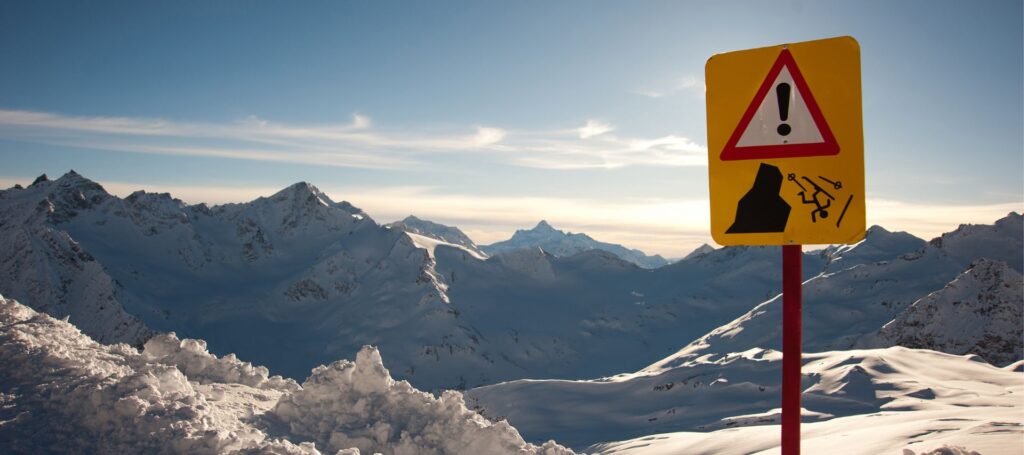 Active winter sports holidays often lead to injuries. Some of them are related to increased strain on specific body parts, while others occur due to inadequate preparation. Let's consider the most common types of injuries:
Fractures and sprains: fractures and sprains can occur from falls while skiing, skating, or snowboarding. To prevent them, it is important to choose the right equipment. For example, skates should be the appropriate size and stiffness, and properly secured on the foot. By warming up muscles before training and performing gentle stretches at the end of activities, sprains can be prevented.
Collisions: athletes often get injured from collisions with other people or static objects, such as trees or large snowdrifts. To avoid such injuries, it is necessary to pay attention to the surroundings and choose safe routes suitable for the skill level. Travel insurance, including coverage for winter sports, helps provide prompt and free assistance in case of collisions.
Head and neck injuries: falling from a snowboard or getting hit during a collision can easily lead to head and neck injuries. Wearing protective helmets can prevent such situations.
Elbow and knee injuries: the most common injuries are to the elbows and knee cups. These areas are more prone to falls and bruises. Athletes are offered special protection in the form of knee pads and elbow pads.
The best winter sports travel insurance will provide the necessary medical assistance in case of incidents on the slopes. Insurance can be arranged with or without a deductible. Deductible is the amount of money that the insurer does not pay to the policyholder in the event of an insurance claim. In other words, the insured person pays this amount themselves, as specified in the policy agreement.
Insurance for Sports Equipment
Sports equipment also requires insurance. Helmets, ski poles, snowboards are not only valuable but also expensive gear for athletes. As an example, let's consider the cost of equipment rental in different countries.
Type of Equipment
Country
Cost per day (from)
Skis
USA
$40
Italy
$35
Australia
$40
France
€30
Switzerland
45 CHF
Snowboard
USA
$50
Italy
$30
Australia
$40
France
€35
Switzerland
50 CHF
Helmet
USA
$10
Italy
$7
Australia
$10
France
€8
Switzerland
12 CHF
Ski boots
USA
$25
Italy
$15
Australia
$20
France
€20
Winter sports travel insurance, if desired by the client, includes protection for sports equipment. In case of damage or theft, the right insurance plan will save money on purchasing new items. The insurance company will provide monetary compensation.
To protect against the COVID-19 pandemic, the insurer also offers the option of choosing long stay winter sports travel insurance with additional coverage for viral diseases. There is also a special insurance program for travelers under 18, and single trip winter sports travel insurance. This is convenient in cases where only one trip is planned for the season.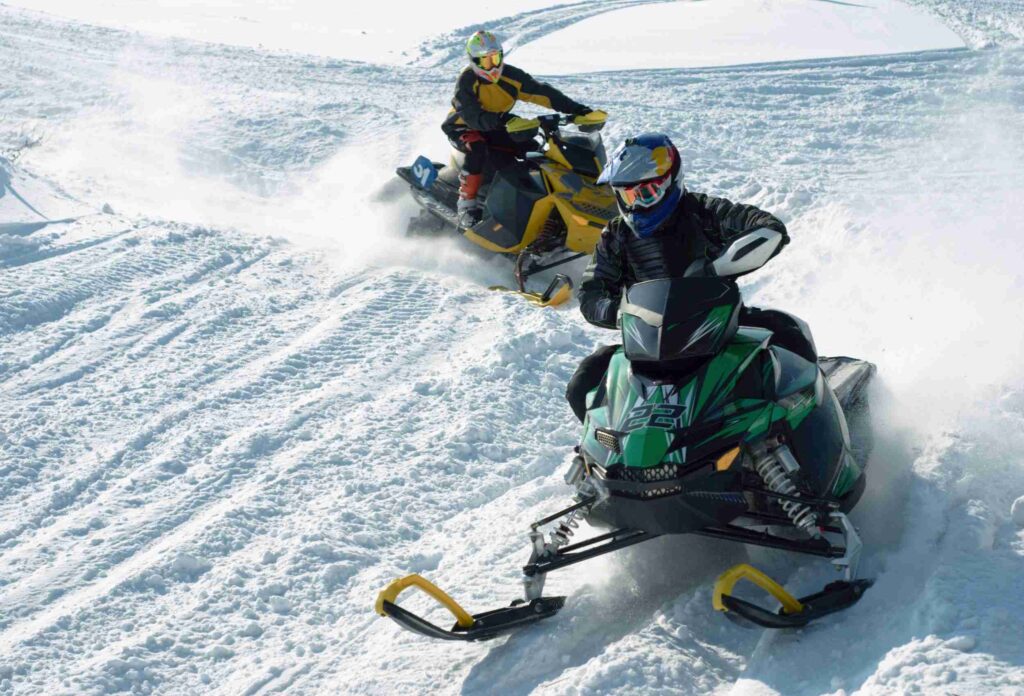 Annual travel insurance is suitable if multiple trips are planned in one winter (for example, during competitions). Annual family travel insurance including winter sports provides coverage for travel to different European countries, such as the UK, Australia, Ireland, and others. It is not only one of the most affordable but also the most advantageous offers.
To obtain annual travel insurance including winter sports, certain preliminary conditions of the insurer must be met. For example, if required, provide medical conditions and proof of the appropriate level of preparation for engaging in extreme winter sports.
Popular Destinations for Winter Sports Travel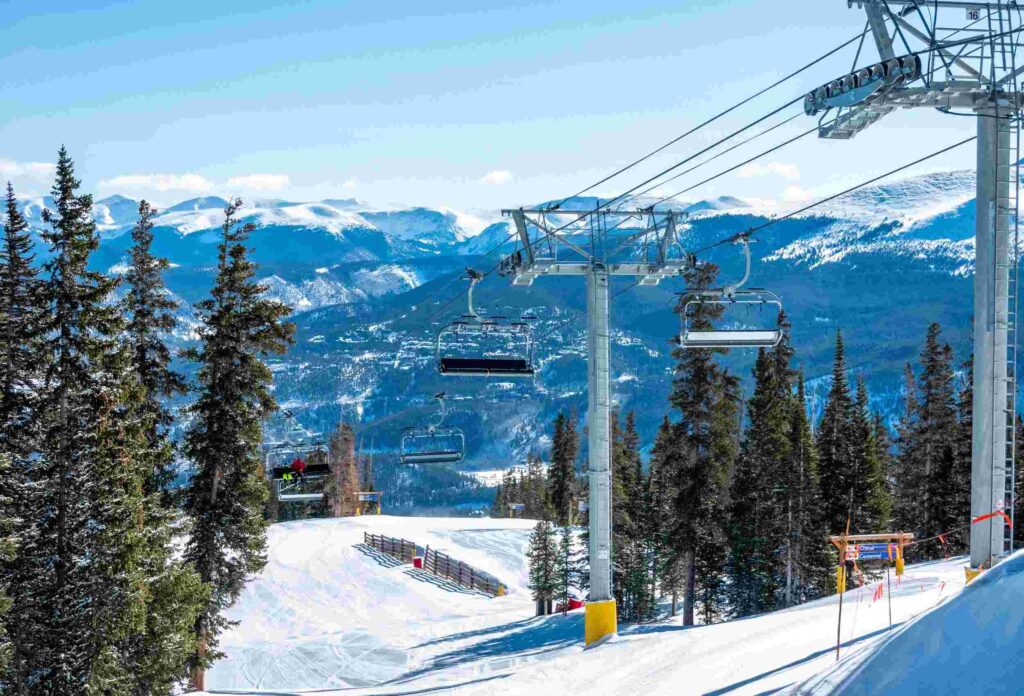 USA. In the United States, numerous ski resorts are located in the Rocky Mountains, Sierra Nevada, Appalachians, and other regions. Some of the most famous resorts include Aspen, Vail, Park City, Big Sky, and Mammoth.
Italy. Italy offers a wide range of ski resorts located in the Alps and Dolomites. Some well-known resorts include Cortina d'Ampezzo, Livigno, Courmayeur, and Sella Ronda.
Australia. In Australia, ski resorts are located in the Australian Alps and Snowy Mountains. Popular resorts include Perisher, Thredbo, Falls Creek, and Hotham.
France. France is known for its beautiful mountain regions such as the Alps and Pyrenees. It is home to some of the most prestigious ski resorts in the world, including Chamonix, Meribel, Val d'Isere, and Courchevel.
Switzerland. Switzerland is renowned for its magnificent mountain landscapes and high-quality ski resorts. Resorts such as Zermatt, St. Moritz, Verbier, and Champéry offer diverse slopes and excellent service.
What Affects the Price of Travel Insurance
The cost of insurance depends on several factors. One of the main factors is the type of sport. Some activities are considered more dangerous than others, so travel insurance for winter sports will be more expensive. For example, a policy for skiers is cheaper than for freeriders who engage in extreme skiing.
Another factor is the age of the insured. The older a person is, the higher the likelihood of injury. Additionally, if a sports enthusiast has any chronic illnesses or other health issues, it can also influence the final cost.
The price of insurance can also depend on the destination country where the tourist plans to go. For example, if they want to go snowmobiling in the USA, where medical care is expensive, obtaining insurance will be more costly. This is because different countries may have different rules and standards for providing medical assistance.
When choosing insurance, it is important to pay attention to its type: a single-trip policy costs less than an annual travel insurance with winter sports coverage, since it covers only one trip to another country.
Tips for Tourists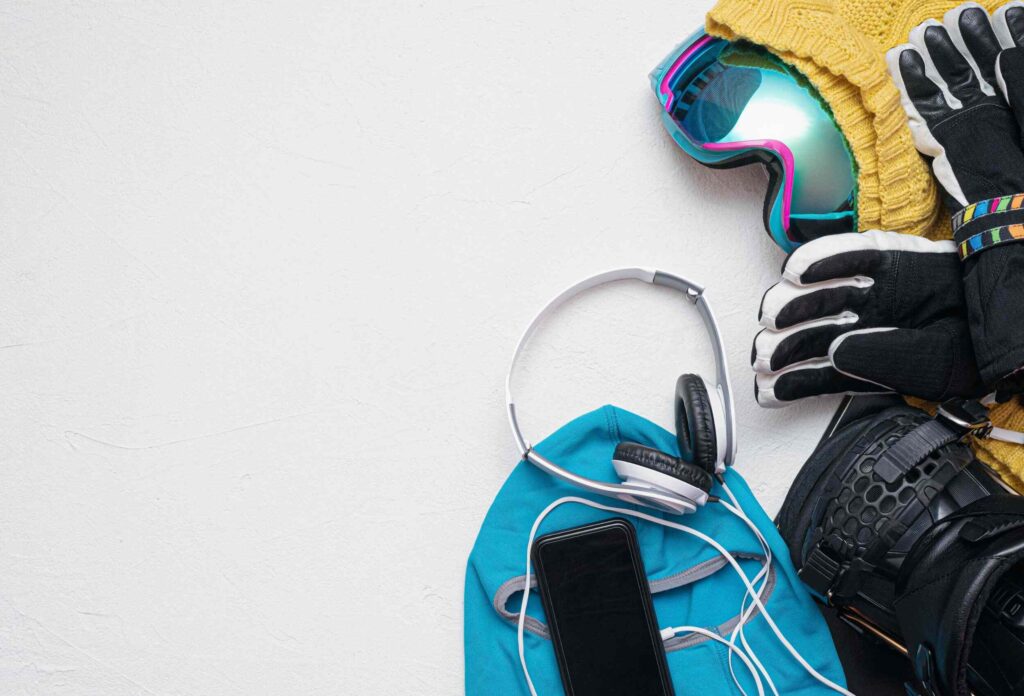 Here are several recommendations for athletes to reduce the risk of injuries:
Warm up before starting activities. Begin with gentle and relaxing exercises to warm up your muscles and joints and reduce the risk of injury.
Start small. If you are a beginner in winter sports, avoid extreme slopes or high jumps. Begin with easy trails and gradually increase the difficulty level.
Use the appropriate equipment. Make sure you have suitable gear before starting your activities. For example, skiing or snowboarding requires special poles, boots, and helmets.
Wear protection. To avoid injuries, it is recommended to use protective gear, such as impact-resistant clothing.
Don't forget about nutrition. In cold conditions, the body requires more energy, so drink an adequate amount of water and eat nutritious food.
Follow the rules. Each sport has its own laws and recommendations. Do not ignore them to avoid accidents.
Learn from professionals. If you want to improve your skills in winter sports, seek guidance from instructors. They will help you learn the correct technique and avoid mistakes.
Be prepared for weather changes. Winter sports depend on weather conditions, so remember to dress warmly. In case of strong winds or heavy snowfall, refrain from engaging in activities.
Obtain winter sports travel insurance in advance.
Therefore, even inexpensive travel insurance for winter sports provides basic safety during sports activities. It allows you to avoid significant expenses for treatment in case of injuries or accidents, as it provides necessary medical assistance free of charge.
FAQ
How to get worldwide travel insurance including winter sports?
To apply for insurance, you need to fill out an online application on the website and, after consulting with a specialist, provide identification documents and details of your trip (destination, dates, travel duration). Additionally, you can read reviews and view photos from clients to determine the best travel insurance for winter sports at the most favorable price.
Which sports are covered by travel insurance?
Travel insurance for winter sports covers most extreme winter sports, such as freeriding, freestyle, downhill skiing, ice climbing, and others. However, it is necessary to clarify the details with the company's specialist.
What types of insurance are available?
Clients can choose a policy based on their travel plans. Travel insurance for winter sports can be either annual or for a specific number of trips.