Cycling travel insurance is an important component for worldwide travel. If a cyclist plans to participate in cycle competitions or engage in leisurely cycling tours in European countries, insurance may be necessary. After all, injuries sustained during cycling activities can be serious and require costly medical treatment.
Millions of people visit Australia and European countries for vacation. France, Britain, Belgium, Ireland, and other countries are popular among cyclists. They often host triathlon competitions such as Ironman or Norseman, attracting thousands of participants from around the world. Travel insurance including cycling guarantees safety and access to emergency medical assistance during the trip if needed.
Cycling is one of the most dynamic forms of active recreation. Within this discipline, there are various styles and levels of difficulty. Cycle touring travel insurance is popular among cyclists involved in different types of sports.
Extreme Cycling Travel Insurance: Ensuring Safety on Any Route
Among the most interesting and extreme forms of cycling sports, we can highlight:
Downhill. A mountain sport that involves descending on a bicycle along specific tracks. The main objective of athletes is to complete the route as quickly as possible, avoiding all obstacles and performing complex tricks. Downhill riders must possess professional riding skills to meet the challenge.
BMX. One of the most popular and spectacular forms of cycling. Riders with a high level of skill perform various tricks and jumps on specially designed obstacle courses. BMX bicycles are compact with small wheel diameters to facilitate the execution of maneuvers.
Freeride. A cycling sport that includes numerous jumps and tricks. Despite its similarities to BMX, freeride is performed on mountain bikes, making it more extreme. Cyclists perform various tricks, including 360-degree rotations, somersaults, and more.
DuroRide. Unlike others, this sport involves crossing cross-country routes rather than descending mountain slopes. The main feature of DuroRide is the presence of numerous obstacles that riders must overcome, including rocks, water bodies, and more.
Trial. Cyclists attempt to overcome the maximum number of obstacles. The main goal in trial is to complete the course in the shortest amount of time.
The most popular locations for extreme cycling in different countries have their own unique features. Let's consider them in the table:
| | | | | | |
| --- | --- | --- | --- | --- | --- |
| Country | Location | Extreme Cycling Type | Tourist Rating | Price (Average) | Additional Information |
| Canada | Whistler Mountain Bike | Downhill | 9.2/10 | $50 – $150 | Well-known resort with numerous tracks and services |
| Austria | Bikepark Leogang | Freeride | 9.0/10 | €35 – €45 | Offers diverse tracks, including challenging sections |
| Canada | Joyride 150 Indoor Bike | BMX | 8.8/10 | $20 – $30 | Indoor park with various obstacles and tracks |
| USA | California Mountains | DuroRide | 9.1/10 | $30 – $60 | Multiple mountain trails with different obstacles |
| Spain | Barcelona Bike Trials | Trial | 8.7/10 | €20 – €30 | Urban environment with various street obstacles |
Important! It should be remembered that extreme cycling sports are not only interesting and exciting leisure activities but also potentially dangerous. Successfully completing a course requires many years of practice and intensive training. To provide additional protection, athletes are recommended to obtain insurance.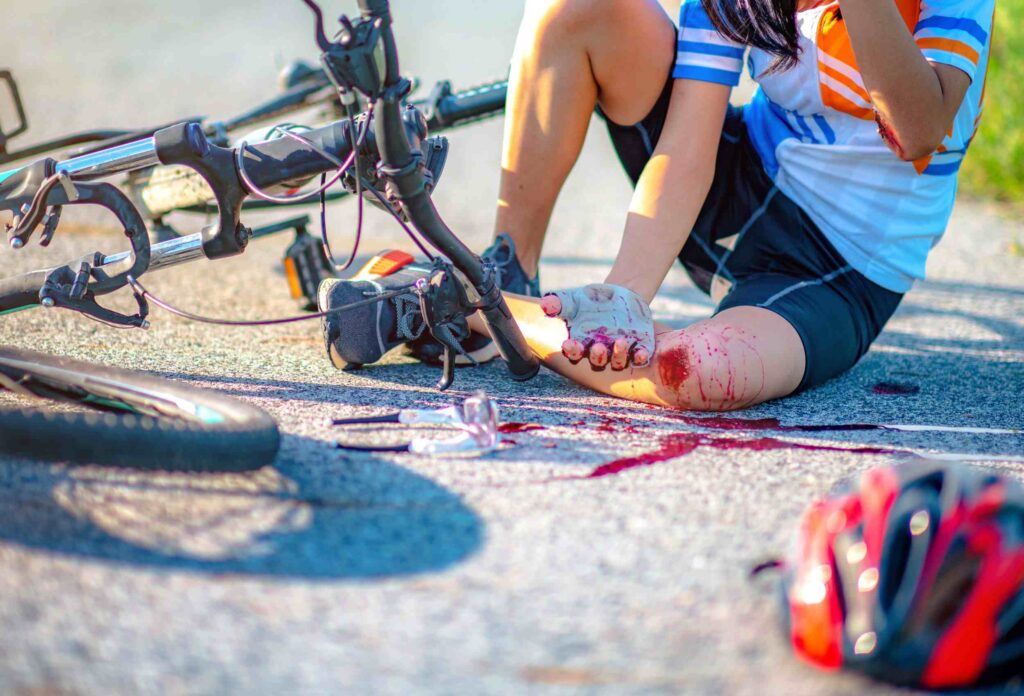 To find the best cycling travel insurance, you can use the online calculator on our insurance company's website. The insurance packages offer various travel insurance services, among which you can choose the cheapest and most suitable option for your purposes.
Cycle travel insurance single trip includes short-term coverage. This is suitable for athletes planning only one trip during the season. Annual travel insurance for cycling adventures is an excellent choice for those who frequently engage in extreme sports in different countries worldwide, such as during competitions. Cycle holiday travel insurance is affordable and provides optimal coverage.
Cycle Racing Travel Insurance: Reliable Protection During Competitions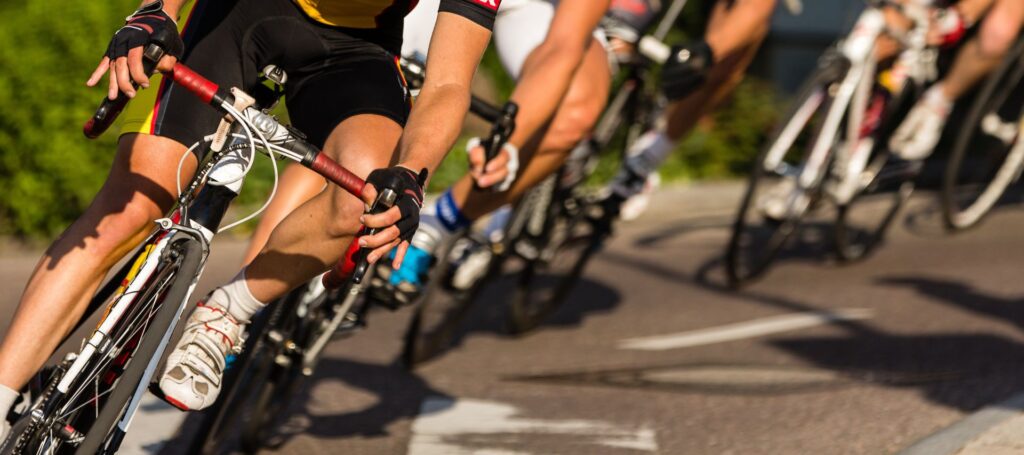 There are several types of professional cycling sports, each with its own characteristics and requiring specific skills from athletes to participate in competitions. Among them are:
Road bike racing. A speed race where participants compete on road bicycles. The race takes place on open tracks and requires athletes to be in good physical shape and have professional riding techniques.
Track cycling races. Participants compete on special track bicycles designed for high-speed riding.
Mountain biking. Cyclists navigate challenging trails with various obstacles, including steep turns. This sport requires endurance, agility, and bike handling skills on uneven surfaces.
Triathlon. One of the most popular and challenging disciplines that includes multiple sports: swimming, cycling, and running. Triathlon competitions attract thousands of participants and spectators worldwide.
Bike polo. Participants engage in a form of hockey while riding bicycles. Teams aim to score goals against the opposing team, relying solely on bicycles. Bike polo requires good coordination, quick reaction times, and excellent riding skills.
Each of the listed cycling sports carries a certain risk of injuries. To further protect themselves, athletes take out travel insurance for cycling sports.
Races hold a special place in professional sports. They are divided into several categories, each with its own requirements and goals. The main types of bicycle races include:
Grand Tours: These are long-lasting competitions consisting of multiple races. They include Tour de France, Giro d'Italia, and Vuelta a España. They consist of various stages, where participants cover thousands of kilometers.
Classic races: Shorter-term competitions that include a single race over a long distance. The main ones include Milan-San Remo, Paris-Roubaix, Tour of Flanders, Liège-Bastogne-Liège, and others.
Stage races: Team races that take place over several days and include multiple stage races on different sections.
Road races: These races take place on wide, paved roads. The route may include sections with climbs and descents to increase the difficulty.
Mountain biking: Races take place on mountain trails, where athletes face rough terrain, steep slopes, and dangerous descents.
Despite the differences in their execution, races require athletes to have a high level of physical fitness, endurance, and good insurance coverage. Cyclists can showcase their abilities in the following locations:
| | | | | | |
| --- | --- | --- | --- | --- | --- |
| Country | Location | Cycling Sport | Athlete Rating | Price (Average) | Additional Information |
| France | Paris | Road Racing | 9.3/10 | €50 – €100 | Historical tracks and scenic landscapes for professional riders |
| United Kingdom | UK | Track Racing | 9.1/10 | £30 – £80 | Modern indoor velodromes with high-tech equipment and infrastructure |
| Canada | British Columbia | Mountain Biking | 9.0/10 | $40 – $80 | Numerous mountain trails of varying difficulty with beautiful nature views |
| Germany | Roth | Triathlon | 9.2/10 | €100 – €200 | Annual IRONMAN events are competitions with high-level organization and professional riders. |
| USA | Seattle | Bike Polo | 8.8/10 | $10 – $20 | Team games in urban environments with active and energetic competitions |
Travel insurance for cyclists can be a cheap or expensive service. The cost depends on the grade of competition, participants' skill level, and the type of coverage. It is recommended to choose travel insurance for cycling holiday based on your goals and budget to obtain maximum protection and optimal coverage options for your overseas travel.
Travel insurance for bicycle tourism provides athletes with reliable protection during races, offering emergency medical assistance and evacuation if necessary, as well as coverage for equipment loss or damage.
Safety Guarantee During Cycling Holiday: Choose the Best Travel Insurance for Your Cycling Trip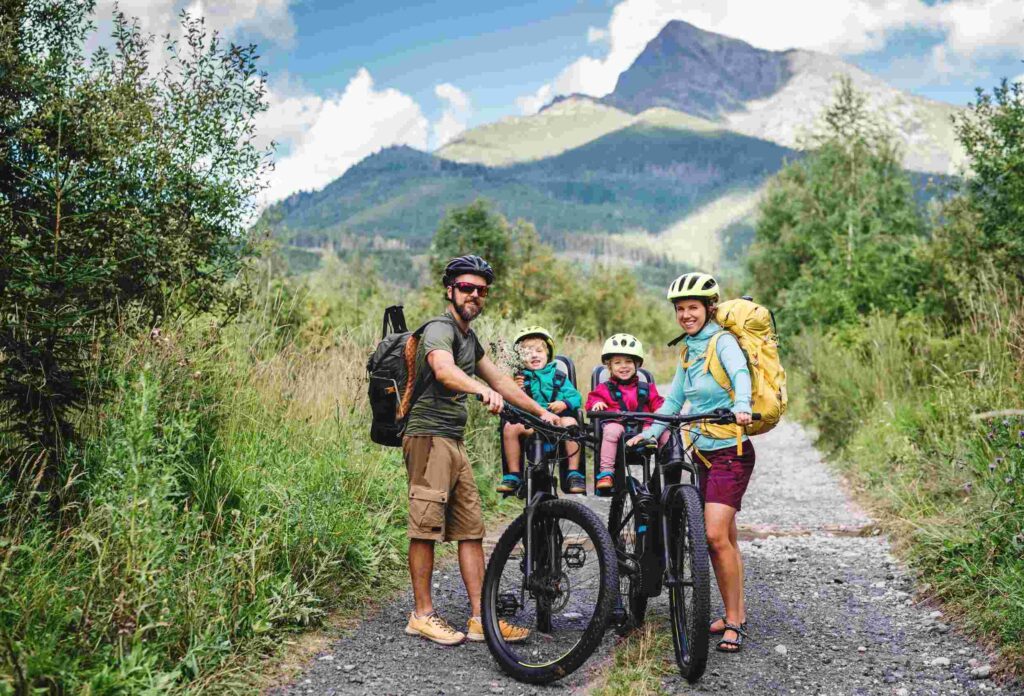 Cycling trips are an opportunity not only to test your physical abilities but also to enjoy time outdoors and appreciate nature.
Leisurely cycling vacations are suitable for people of all ages and fitness levels. The goal of such trips is not focused on achieving a competitive result or winning a race but rather on enjoying nature and spending time with loved ones. Such vacations often take place in parks, forests, or near bodies of water.
Let's consider several types of popular cycling holidays among tourists:
Bicycle treking;
Cycling tours;
Bike rides along designated routes;
Leisurely bike rides;
Bicycle trips to landmarks.
Cycling vacations do not require special equipment or professional skills. It is sufficient to have a comfortable bicycle and clothing that allows for easy movement.
Important! Despite the fact that leisurely rides do not involve overcoming challenging obstacles, it is still essential to prioritize safety. Accidents or injuries can occur due to unforeseen circumstances or personal negligence. Just like any other sport, you need to get cycling holiday travel insurance.
For a leisurely cycling vacation, it is advisable to plan the route in advance. It is best to choose quiet locations with minimal traffic. When traveling to another country, it is recommended to select places with landmarks and beautiful scenery.
Different countries offer specific locations for cycling vacations:
| | | | |
| --- | --- | --- | --- |
| Country | Location | Rating | Additional Information |
| Spain | Mallorca, Balearic Islands | 4.5/5 | Scenic landscapes, mountain and coastal routes |
| Italy | Tuscany | 4.8/5 | Vineyards, hilly terrain, medieval towns |
| France | Loire Valley | 4.7/5 | Castles, vineyards, Loire River landscapes |
| Switzerland | Green Valley | 4.6/5 | Alpine meadows, lakes, mountain scenery |
| Canada | Vancouver, British Columbia | 4.5/5 | Urban routes, parks, Pacific coastline |
| Norway | Fjords | 4.8/5 | Deep fjords, mountains, waterfalls, panoramic views |
| New Zealand | South Island | 4.7/5 | Southern Alps, lakes, natural parks |
| USA | Monterey, California | 4.6/5 | Pacific coastline, beaches, scenic trails |
| Germany | Bavaria | 4.5/5 | Neuschwanstein Castle, mountains, lakes |
| Scotland | Scottish Highlands | 4.8/5 | Mountains, lakes, wilderness, historic fortresses |
Optimal travel insurance for cyclists participating in cycling events or for a family cycling holiday can be selected on the insurance company's website. To determine the suitable option for your specific needs, it is recommended to review customer reviews and their recommendations for travel insurance with cycle cover.
FAQ
Does travel insurance for cycling races apply to cycling vacations?
Yes, travel insurance usually applies to cycling vacations. However, before purchasing insurance, it is advisable to clarify the details of your trip with an insurance company specialist. In some cases, additional payment may be required to cover risks associated with a specific cycling vacation.
Does travel insurance cover cycling?
No, it doesn't. You need to get a custom policy including cycling.
Do I need different travel insurance coverage for cyclists?
Different types of travel insurance may be required for cycling vacations and cycling races. Standard coverage is recommended for leisurely rides. However, participating in cycling races may require special insurance that covers risks associated with professional sports.
Do I need cycling abroad travel insurance?
Yes, travel insurance for cyclists is necessary for tourists. It covers medical expenses in case of accidents and helps with evacuation if needed. Additionally, travel insurance for cycle touring can cover expenses for loss or damage to bicycles.