Paragliding travel insurance is an important element that guarantees safety and peace of mind while engaging in this sport. Tandem paragliding is a form of active recreation where athletes fly on a specially designed non-motorized glider and enjoy a bird's-eye view of the ground. To participate, it is necessary not only to be able to use the required equipment but also to get travel insurance for paragliding.
Paragliding Equipment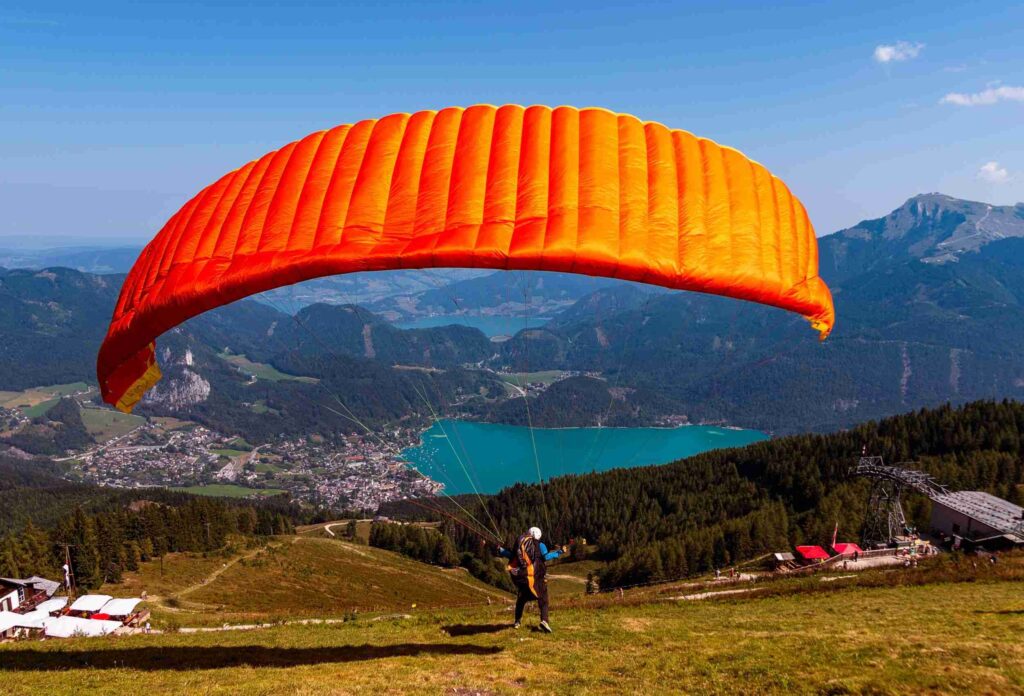 The main piece of equipment is the paraglider. It is a special wing-shaped kite that consists of a lightweight, foldable fabric with a soft wing inflated through air intakes. To control the flight direction, the pilot holds special lines attached to the paraglider and moves them to the right or left for turning.
For protection during the flight, a paraglider wears:
A harness with attachments for the glider;
A protective helmet;
Special goggles and gloves that provide protection against dust and other small particles.
To determine the current location, the pilot needs to have a GPS navigator, compass, or another tool that helps detect their position in the air.
Important! All equipment and protective elements must be chosen with special care and undergo a strength check in advance. To receive guaranteed financial support in case of injury, it is recommended to obtain travel insurance that includes paragliding.
Insurance Features
Soaring in the air, admiring the landscapes of Europe, the United Kingdom, or Australia is a dream for many travelers. However, such holiday carries a significant risk of injury during a vacation. It is necessary to ensure your safety and arrange paragliding insurance abroad.
Let's consider the features of paragliding in different countries:
| | | | | | |
| --- | --- | --- | --- | --- | --- |
| Location | Country | Tourist Rating | Average Cost | Weather Conditions | Difficulty Class |
| The Alps | France | 4.5/5 | $200-400 | Ideal weather conditions | C/3 |
| Mount Olympus | Greece | 4/5 | $150-300 | Camp winds, stable conditions | A/1 |
| Rio de Janeiro | Brazil | 4.5/5 | $300-500 | Beautiful landscapes and thermal winds | B/2 |
| Interlaken | Switzerland | 4/5 | $200-400 | Mountain winds, diverse locations | A/1 |
| Cappadocia | Turkey | 4.5/5 | $150-300 | Unique rocky landscapes | B/2 |
| Queenstown | New Zealand | 4.5/5 | $250-450 | Mountain winds, picturesque places | C/3 |
| Oldenburg | Germany | 3.5/5 | $100-250 | Smooth winds, open spaces | A/1 |
| Patagonia | Chile | 4.5/5 | $300-600 | Strong winds, mountainous conditions | D/4 |
Note!
Class A/1: Easy flight conditions, mainly for beginner pilots, good weather conditions, low probability of thermal turbulence or strong winds.

Class B/2: Slightly more challenging flight conditions suitable for experienced pilots with some experience in different conditions. May include stronger winds or thermal waves.

Class C/3: Complex flight conditions that require experience and skills. Includes strong winds, thermal waves, or challenging thermal conditions.

Class D/4 or higher: The highest level of difficulty, implying the most challenging flight conditions, including strong winds, turbulence, high mountains, and other factors that require a high level of experience and skills.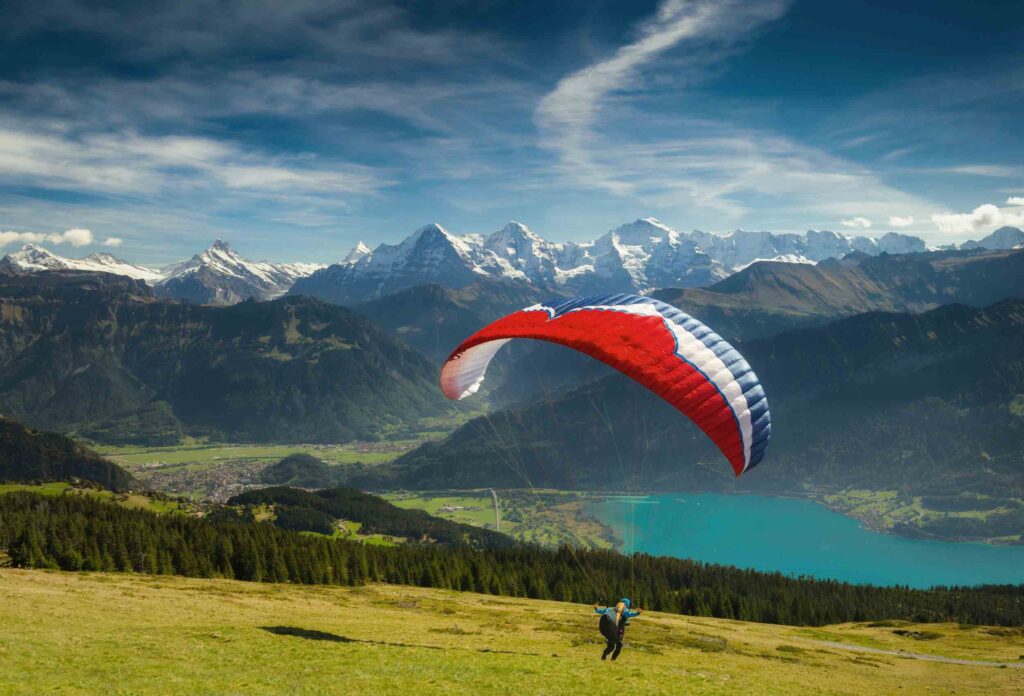 Travel insurance that covers paragliding is suitable for both single trips and multi-trip journeys. Insurance coverage may include the following services:
Medical expenses;
Evacuation of the injured;
Compensation for damage to third parties.
Annual travel insurance is the optimal solution for those who spend a lot of time traveling. The cost of such insurance depends on the country the tourist will visit and their personal goals. A cheaper option would be single-trip insurance, which covers only one trip.
The best paragliding travel insurance can be purchased online. This allows you to study customer reviews, compare prices, and choose the best insurance policy.
FAQ
How to choose paragliding travel insurance?
Before purchasing insurance, carefully review its terms and check if it suits your needs.
What is required for obtaining insurance?
To purchase paragliding travel insurance, you need to provide a document confirming your identity and provide details of your trip.
What risks does travel insurance including paragliding cover?
Depending on the chosen policy, paragliding travel insurance can cover various risks, including medical expenses related to injuries and illnesses, civil liability, and equipment protection in case of loss or damage.