If you not only enjoy watching various racing competitions but also participate in them at an amateur or even professional level, motorsport travel insurance should be your essential companion on every journey. Our service will provide you with qualified and comprehensive medical assistance worldwide. It will also cover various risks unrelated to direct harm to your health.
Motorsport Coverages for Tourist Insurance Among Amateurs
For drivers who are still newcomers to the world of automotive, boating, and other motorsports, there are two main types of travel insurance:
Life and Health Insurance – the policy includes injuries sustained during races abroad, as well as various other services, including repatriation of remains, as accidents can happen on the tracks.
Public liability – this coverage will help protect you from claims by third parties to whom you may cause harm. The list of potential claimants can be quite long, including other drivers, spectators, track owners, instructors, coaches, and others. Therefore, a comprehensive certificate is the best travel insurance with motorsport cover. Moreover, speed enthusiasts can always add multiple additional options to their policy.
Below are the main types of motorsports that have gained the highest popularity among amateur motor enthusiasts:
Karting;
Closed Circuit Motorsport;
Rally;
Motocross;
Enduro;
Powerboat Racing;
Quad bikes and Buggies.
The table provides information on the cost of such activities in various parts of the world and their rating among experienced tourists.
| | | | | |
| --- | --- | --- | --- | --- |
| Type of Motorsport | Location | Rating by Other Tourists | Price per Race | Additional Information |
| Karting | Las Vegas, USA | 4.5/5 | $25-50 | Rental of karting cars for enthusiasts, accessible tracks, and instructions for beginners. |
| Light Racing Cars | Nürburgring, Germany | 4.7/5 | $150-300 | The opportunity to ride in lightweight racing cars on the famous Nürburgring track. |
| Motocross and Enduro | Bali, Indonesia | 4.2/5 | $50-100 | Exciting tracks for motocross and enduro suitable for both beginners and experienced riders. |
| Buggies | Dubai, UAE | 4.8/5 | $200-400 | A desert adventure with powerful buggies, high speeds, and thrilling off-road routes. |
| Rally | Monte Carlo, Monaco | 4.9/5 | $300-600 | Participation in famous rallies on iconic Monte Carlo tracks. |
| Powerboat Racing | Miami, USA | 4.4/5 | $100-200 | Excursions and races on high-speed boats in the vicinity of Miami. |
| Quad Bikes | Cancun, Mexico | 4.3/5 | $80-150 | ATV's adventure through tropical forests and beaches of Cancun. |
IMPORTANT! None of the activities mentioned above provide compensation for personal injury. Therefore, it is important to obtain a specific type of policy known as motorsport travel insurance.
Also, note that the prices listed in the table are for one race, not for a full day on the track.
Motorsport Travel Insurance for Professionals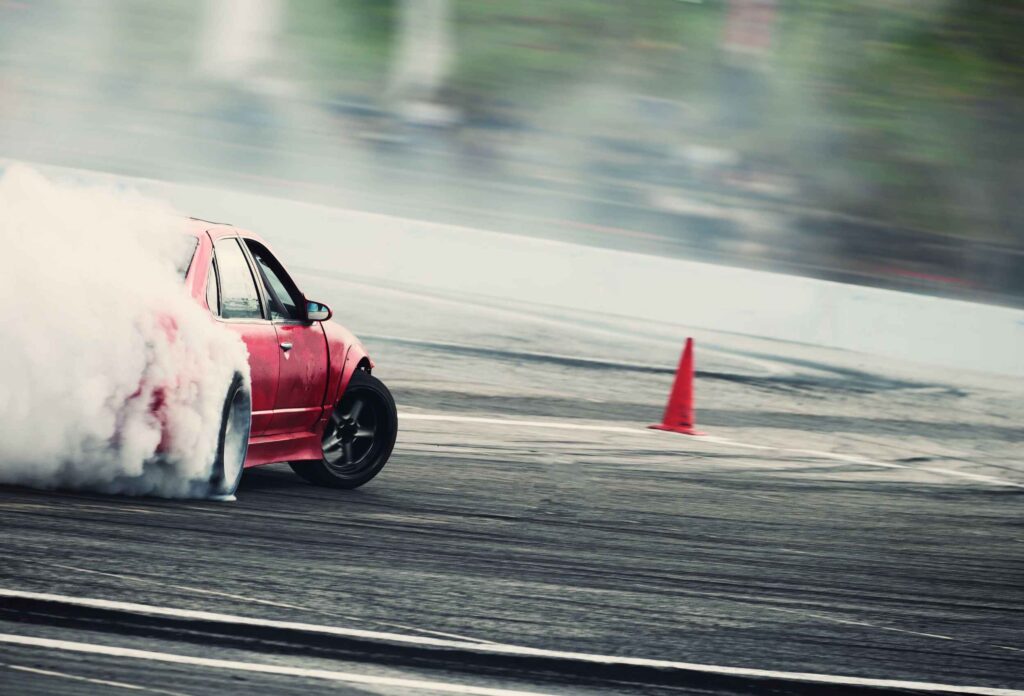 In addition to racers and co-drivers, many other people require insurance services provided by insurance companies during professional tournaments, including:
Officials of motorsports, including event organisers around the globe;
Sponsors and investors who also bear certain insurable risks;
Tenants and owners of trails who may suffer property damage during sporting events;
Members of race teams such as mechanics and managers;
Marshals and other personnel ensuring the proper organization and safety of professional races.
Judges of sports events and manufacturers of racing cars, boats, motorcycles, and other equipment also fall into the category of those who may need motorsport travel insurance.
Professional racing athletes can insure not only their sports careers in case of injury but also protect themselves in the event of race cancellations. They can also obtain insurance policies for vehicles and additional equipment.
Travel Insurance for Motorsport Spectators
If your passion for high speeds is purely as a spectator, and you plan to watch motorsport during your trip abroad, you should also take care of your safety and insure yourself against any unexpected events. This is where travel insurance including motorsports, can be of great help.
It will protect you and prevent financial difficulties in case you need expensive medical assistance abroad. After all, it can happen to anyone, even if you're just visiting another country for a day. Don't let it become a disaster due to your own carelessness.
FAQ
How can a leisure traveler get the best price for motorsport insurance?
To choose the most suitable policy for you, you need to take a comprehensive approach. You should consider how long you plan to be abroad, how actively you intend to engage in motorsport, and how many trips (and to which countries) you have planned throughout the calendar year. But in any case, the most convenient way to obtain a policy these days is to apply for insurance online.
Which is more beneficial, a single-trip or multi-trip policy?
If you are absolutely certain that a one-time trip will not turn into regular trips abroad, there is no need to pay for a more expensive multi-trip policy. But if you are planning several trips, it is likely more advantageous to opt for more favorable options instead of single-trip insurance.
Does an online-purchased policy have the same coverage as one bought from the company's office or insurance agents?
Yes, the insurance policy purchased through our service is no different from those sold by insurance company employees and their official representatives.
What are the advantages of an annual insurance policy?
An annual tourist insurance policy for motorsport, based on a worldwide coverage principle, is the most advantageous option for travelers who actively move around the world. It allows you to visit all countries an unlimited number of times within 365 days and is the most cost-effective option when calculating the cost per day spent abroad.