Many travelers are eager to enjoy horseback riding during their trips abroad, but they are unaware that it requires a separate horse riding travel insurance. Just like insurance coverage for various other activities, it is necessary to protect against specific risks with an extended policy. Standard basic travel insurance does not include coverage for horse riding.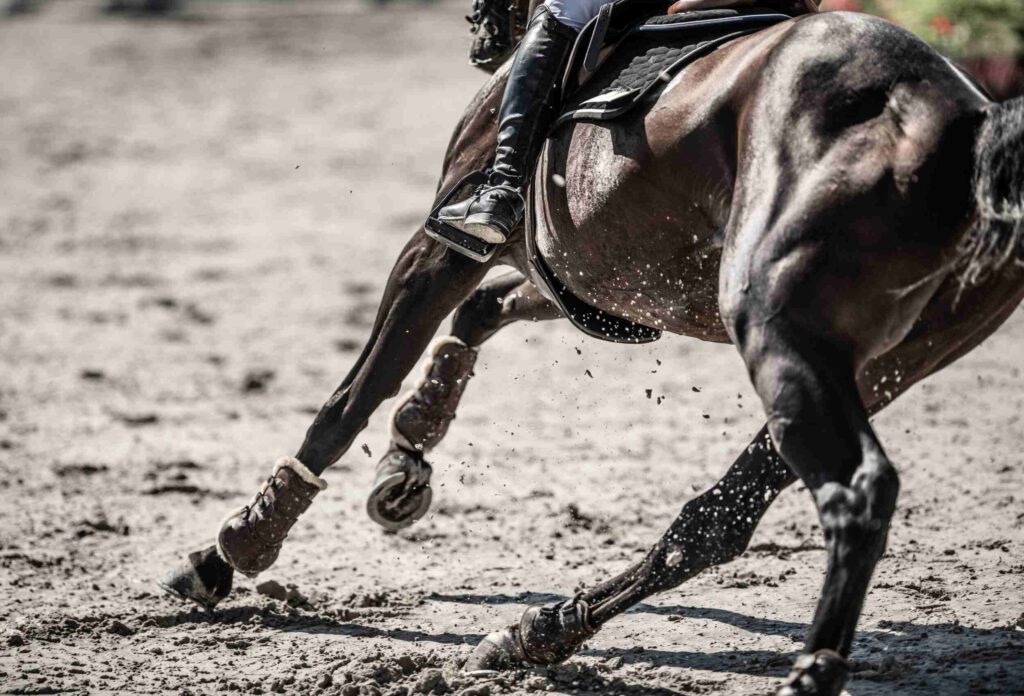 Our service offers a special package that includes life and health insurance with coverage for various sports, including horse riding. It combines low cost with exceptional quality and guarantees compensation for horse-related injuries.
Travel Insurance for Horse Riding Holidays for Beginners
For enthusiasts of horseback riding in different countries, there are several options available for organizing such leisure activities. It is important to remember that safety is ensured not only by your guide (if available) but also by horse riding travel insurance.
Here are the most common types of horse riding leisure activities for enthusiasts and absolute beginners:
Horseback riding excursions are usually organized in rural areas with picturesque landscapes or mountain regions where you can enjoy breathtaking views and clean air. The routes for these excursions are often pre-planned.
Horse riding tours are trips organized by tour companies specifically for tourists to experience parts of the journey on horseback instead of using a car, bus, or other means of transportation. Such tours usually include overnight stays at horse farms, where travelers can engage in various activities, from learning the intricacies of horse riding to understanding proper animal care.
Lessons are an excellent option for beginners. The most common type of horse riding lessons for riders with no prior experience is walking the horse with a rider in a covered or open arena, accompanied by an instructor leading the animal with reins and providing guidance.
Visiting horse farms and ranches is available as part of horse riding tours or as a separate adventure. You will learn many interesting facts about horses, have the opportunity to care for them, and even take a short ride in the surrounding areas. And wherever you go, your reliable companion and protector should be horse riding travel insurance.
For those who are planning to start their interaction with these intelligent animals and learn the art of horse riding, it will surely be interesting to know the cost of such activities in different countries around the world. We invite you to familiarize yourself with the summary table.
| | | |
| --- | --- | --- |
| Location | Tourist Rating | Average Price per Hour |
| Sedona, Arizona | 9.2 | $50 |
| Banff, Canada | 8.8 | $60 |
| Patagonia, Argentina | 8.5 | $45 |
| Camargue, France | 8.4 | $80 |
| Iceland | 8.3 | $70 |
| Dartmoor, United Kingdom | 8.2 | $70 |
| Chiloe, Chile | 8.1 | $55 |
| Australia | 8.0 | $65 |
| Connemara, Ireland | 7.9 | $40 |
| Cappadocia, Turkey | 7.6 | $65 |
| Waimauku, New Zealand | 7.4 | $75 |
| Kentucky, USA | 7.2 | $50 |
| Andalusia, Spain | 7.0 | $55 |
Important! Horse riding is not covered by standard travel insurance. It is crucial to acquire specialized horse riding travel insurance. You can conveniently purchase the best-priced policy online directly from our website immediately after reading this publication. It is the most affordable and efficient method to ensure your protection.
Travel Insurance Covering Horse Riding for Professional Athletes
Travel insurance for horse riding for professional athletes is a mandatory condition for protecting their health and lives. Modern equestrian sport is divided into the following disciplines and competitive events:
Dressage. The oldest, extremely graceful and aesthetic sport, where special attention is paid to the accuracy of the rider's and horse's movements and their understanding of each other.
Cross-country. It is a part of three-day classic tournaments during which athletes on horses overcome obstacles on the track. If a sportsman gets injured during jumps, international travel insurance will help him.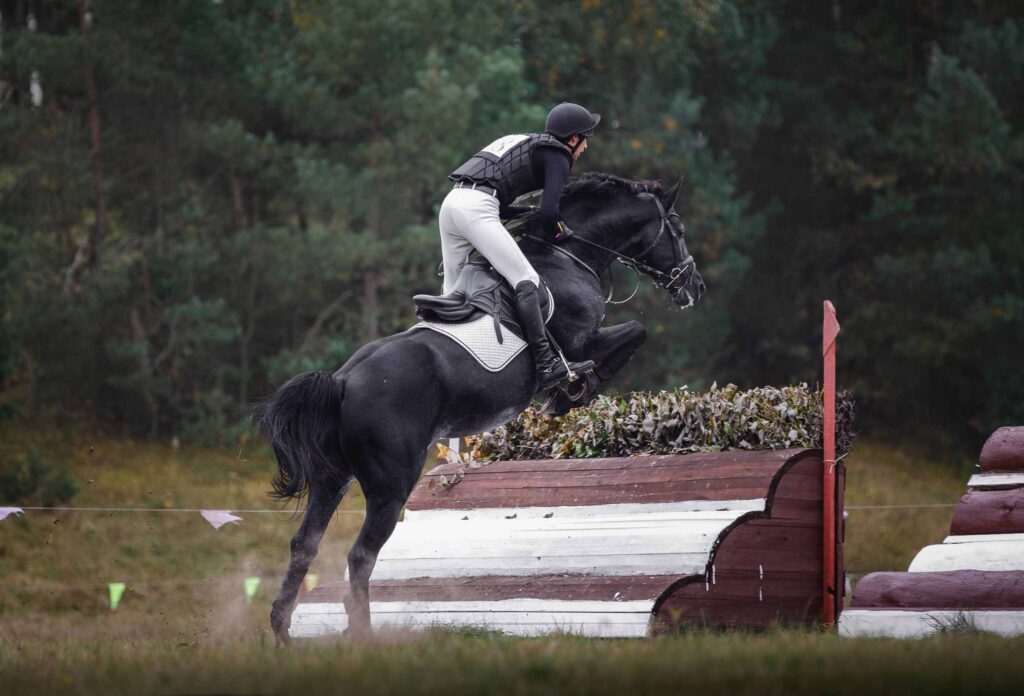 Western Pleasure. A discipline that primarily evaluates the understanding of horse commands, its docility, smoothness, and beauty of all movements. Popular in the West.
Polo – one of the few team sports involving horses. It is considered very aristocratic, as not everyone can afford to keep an elite sports steed.
Horse racing – various track races where the fastest horses under the guidance of the most fortunate and experienced jockeys win. Competitions are held in different parts of the world – both in Europe and the USA.
Here is an incomplete list of locations divided by disciplines:
| | |
| --- | --- |
| Discipline | Location |
| Dressage | Aachen, Germany |
| | UK (Lipizzaner School of Riding, Windsor) |
| | Geneva, Switzerland |
| | Lipica, Austria |
| Cross-country | Glendalough, Scotland |
| | Kentucky, USA |
| | Adelaide, Australia |
| | Pau, France |
| Show Jumping | Aachen, Germany |
| | La Baule, France |
| | United Kingdom (Royal Albert Hall, Hickstead) |
| | Lumiere, Belgium |
| Polo | Buenos Aires, Argentina |
| | Chester, UK |
| | Verbier, Switzerland |
| | Palm Beach, USA |
| Horse racing | London, UK |
| | Kentucky, United States |
| | Melbourne, Australia |
| | Dubai, UAE |
To understand how exciting it is, you can read reviews and reports from these places and tournaments. People describe them as real celebrations. Even a single trip will surely become an unforgettable adventure.
FAQ
What is the optimal travel insurance for horse riding for an enthusiast (not a professional) who travels a lot and plans to take riding lessons and book horseback riding tours frequently?
For multi trips, it will be more beneficial for you to obtain annual insurance through the WorldWide system. In this case, you can ride horses anywhere in the world for 365 days, finding an equestrian club – one day in America, the next day in Ireland. This will be the cheapest option in terms of daily coverage and the best travel insurance for active tourists.
Does the travel insurance covering horse riding have age restrictions?
There are no specific restrictions – even a pensioner can obtain such a policy. However, you should understand that even for simple horseback riding, you should be in good health and have an appropriate physical condition. By the way, not only elderly people but also children can get travel insurance, including horse riding, as horses are loved by both young children, students, and adults.
What exactly does the policy for horse riding cover?
Travel insurance for horse riding will allow you to compensate for expenses for all types of injuries that may occur during such exercises, both at an amateur and professional level, as well as provide public liability coverage in case of damage to third parties.