Ice climbing travel insurance is a necessity for travelers planning to engage in this type of sport during their trip. Ice climbing is an extreme outdoor activity that involves ascending icy mountains and cliffs. It requires good physical fitness and mastery of specialized techniques. However, even the most experienced ice climbers can encounter unforeseen circumstances that lead to serious injuries.
Types of Ice Climbing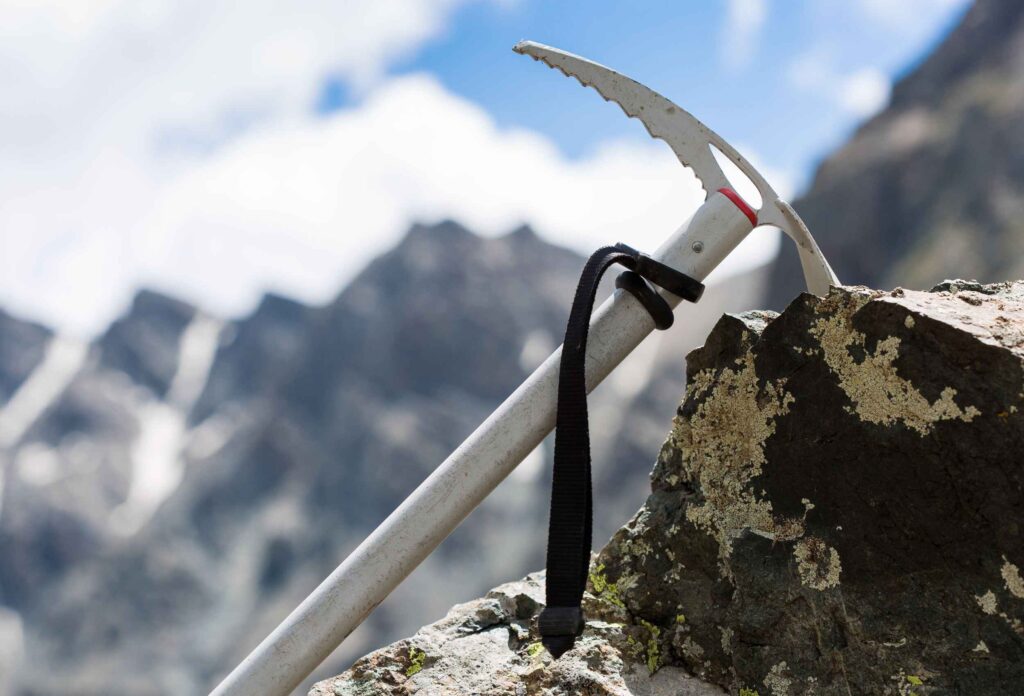 There are several types, each with its own characteristics:
Waterfalls: Vertical ice walls formed from frozen water flowing down mountain slopes. This sport requires the use of specialized ice axes and crampons.
Classic: Involves ascending vertical walls made of frozen ice. This sport also requires the necessary equipment.
Alpine: Ascending frozen mountain ridges. This type of ice climbing requires skills in working with ice and rock surfaces, as well as knowledge of mountain safety techniques.
Mixed: Involves a combination of rock and ice surfaces that climbers ascend. Both regular mountain climbing equipment and ice climbing gear are used.
Important! Regardless of the type of ice climbing you choose, safety should always be a priority. It is not advisable to engage in this activity without an experienced instructor and proper preparation. Specialized equipment should be used, all safety rules should be followed, and ice climbing insurance should be obtained in advance.
Features of Insurance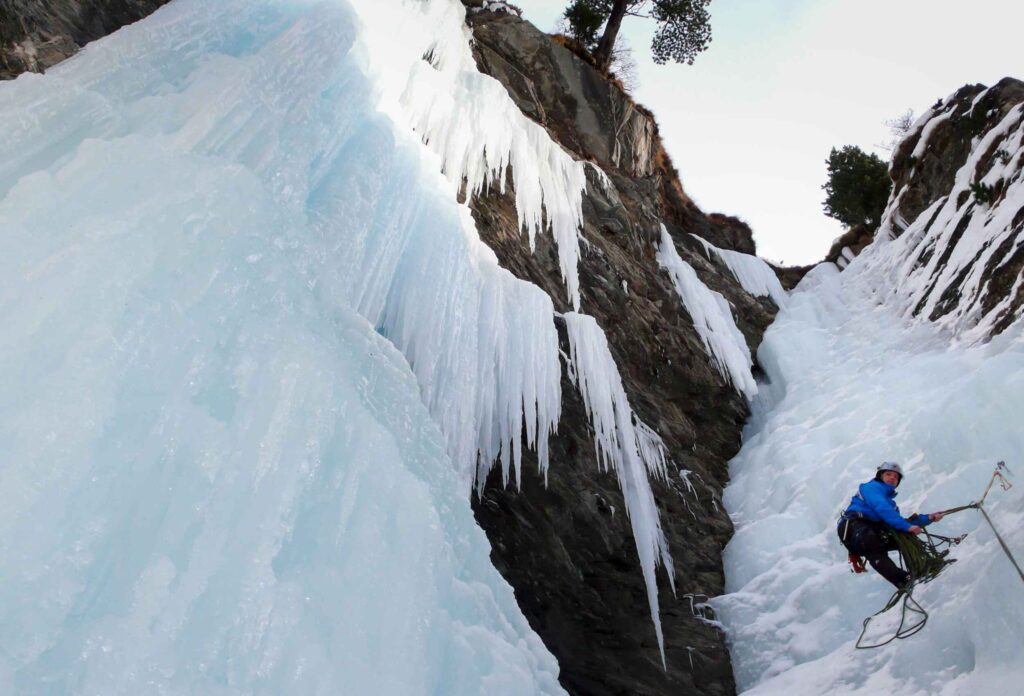 Ice climbing life insurance is one of the most important types of insurance for athletes. Best insurance provides compensation in case of injury or death during climbing. Additionally, it may include services such as medical insurance and emergency evacuation when necessary.
The cheapest and most convenient way to obtain travel insurance for ice climbing is to use an online service. Among the available insurance options, you can choose a suitable policy after reviewing customer reviews, prices, and coverage conditions.
The cost of insurance depends on various factors, including the duration of the trip, the level of danger, and the country where ice climbing will take place. Let's consider the offerings for ice climbing locations in different countries:
| | | | | | |
| --- | --- | --- | --- | --- | --- |
| Location | Country | Type of Ice Climbing | Difficulty | Tourist Rating | Additional Information |
| Canadian Rockies | Canada | Ice Waterfalls | Moderate | 4.5/5 | Beautiful frozen waterfalls |
| The Alps | Austria, Switzerland, Italy, France, Germany, Slovenia, Liechtenstein | Alpine | High | 5/5 | Diverse routes and panoramic views |
| Scotland | United Kingdom | Cascade Routes | Low | 4/5 | Unique formations and natural landscapes |
| Norwegian Fjord | Norway | Mixed Routes | Moderate | 4/5 | Combined routes |
| Alaska | USA | Classic | High | 4.5/5 | Vast mountains and caves |
| Cimber Spitze | Austria | Cascade Routes | High | 4.5/5 | Known as the "Ice Queen of the Alps" |
| Swiss Alps | Switzerland | Alpine | High | 4.5/5 | Beautiful landscapes and famous icy ridges |
| Ardennes of Wallonia | Belgium | Classic | Moderate | 3.5/5 | Proximity to European capitals and accessibility |
Single-trip insurance is a cheap option for those who plan to travel abroad once a year. However, if you intend to engage in ice climbing multiple times within 12 months, a more cost-effective option would be multi-trip or annual travel insurance.
Thus, ice climbing travel insurance is a necessary safety measure for all enthusiasts of this sport. When choosing a policy, it is important to consider the price, customer reviews, and coverage conditions.
FAQ
Why do I need ice climbing travel insurance?
Insurance allows you to receive compensation in case of injuries during ice climbing. Additionally, it may include services such as equipment protection and emergency evacuation if needed.
How can I obtain insurance?
Insurance can be obtained online through the company's website. When applying for ice climbing travel insurance, you need to provide details about your trip and ensure that all necessary services are included in the coverage.
How much does the insurance policy cost?
The cost depends on various factors, including the duration of the trip, the climber's skills, the country, and the type of coverage. The final price for ice climbing travel insurance can be determined by filling out all the information in the insurance calculator.