Rafting is floating on rafts or kayaks on mountain rivers with rough currents. This extreme sport allows combining the drive of a high-speed raft with stops on the shore at the campfire. Earlier, this sport was only for professional athletes with a good level of fitness. Now rafting has become popular among tourists. Groups of thrill-seekers go down the safest routes, but the risk of injury remains high. In order to avoid high costs in case of damage, it's necessary to buy rafting insurance.
Need for Rafting Travel Insurance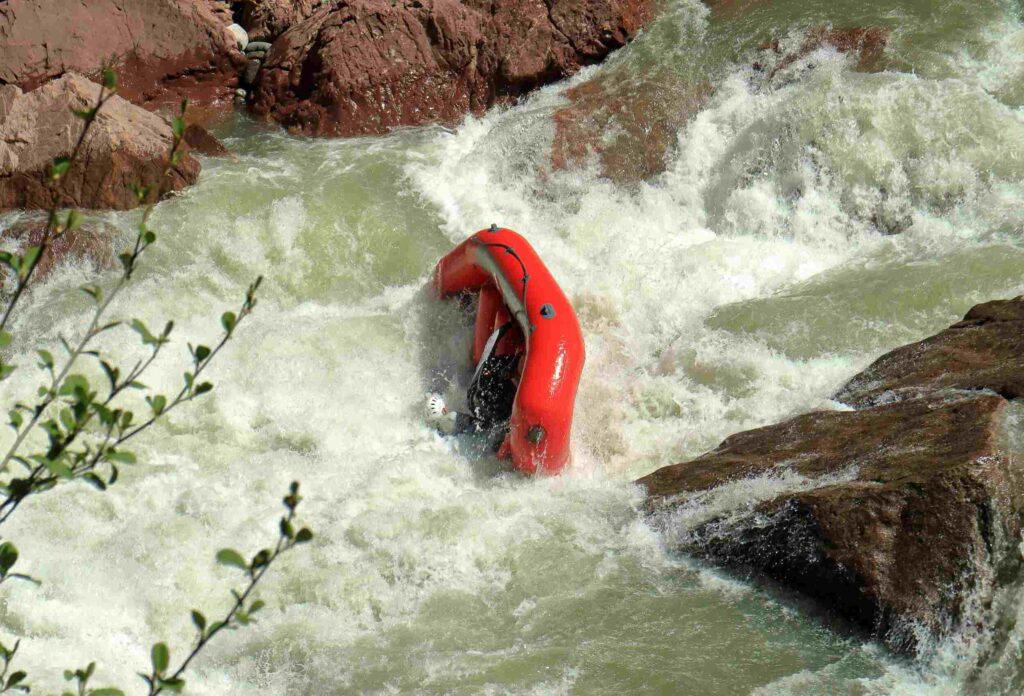 It's necessary to buy an insurance policy for everyone who is planning a rafting trip. Insurance is available for various terms and differs by options and costs included in a policy. It can either cover injuries treatment or all situations on the list of insured events.
Before rafting, a trainer must check if a tourist has an insurance policy. If there is no insurance, he has no right to allow tourists even to the training. No instructor will risk his reputation and work. So, without insurance, you have no chance of rafting on raging water.
Remember! No instructor will allow you to participate in rafting without a valid insurance policy that explicitly covers the sport of rafting.
Cases Covered by Rafting Insurance
Unfortunately, rafting is considered an extremely traumatic sport because injuries can lead to different effects. Insurance guarantees payments with:
slight and medium bodily injuries;
serious injuries that require long-term treatment and rehabilitation;
damages resulting in disability;
death.
You can buy rafting insurance at a favorable price in the Sport Travelling company for a trip, a season, or a year. Calculate the cost of a policy individually on the website.
Types of Rafting Insurance
Travelers and professional athletes can buy an insurance policy. Companies offer these types of rafting insurance:
for a particular sports event;
for one year coverage;
for children with 24-hour coverage;
for competitions abroad;
single or multi-trip.
Child insurance policy includes coverage for the cost of treatment for injuries got while rafting and accident insurance.
Recommendations for Safe Rafting: 8 Key Tips to Follow
If you're new to rafting, these tips can help ensure a safe and enjoyable experience. Experienced rafters may also find these tips useful.
| | |
| --- | --- |
| Item | Recommendations |
| Find an experienced instructor or company | Before you choose a company or an instructor, read their reviews online. Look at the ratings of the companies, how professional and reliable they are. Do not choose the cheapest company, as this can affect the quality of equipment and safety. |
| Follow the instructions | Before you start rafting, the instructor will give you a safety briefing. You should not skip this step, as it is very important for your safety on the water. Follow the instructor's instructions and do not violate safety rules. |
| Dress appropriately | Wear light and comfortable clothing that won't make you uncomfortable and won't sink you in the water. Avoid clothing made of cotton, as it can get wet and cool quickly; instead, choose clothing made of quick-drying materials. |
| Emergency kit | Never forget to bring a change of clothes and shoes. You may need to change wet clothes or shoes during your hike. Also, a back-up set of clothes will help protect you from the cold. |
| Wear a helmet and life jacket | A helmet and a life jacket are mandatory equipment for rafting. The helmet will protect your head from hitting rocks and other obstacles in the water, and the life jacket will help you stay on the surface of the water if you fall into the water. |
| Check the condition of your sports equipment | Before you start your hike, make sure that your sports equipment is in good condition. Check that all straps and fasteners on your life jacket and helmet are working properly. Check for cuts and punctures in the rubber boat. If you notice any damage, replace the equipment immediately or postpone the trip until it is repaired. |
| Physical condition | Rafting is a physically intense sport. Make sure that you are in sufficient physical condition and ready for strong physical activity. If you have any medical problems that may affect your ability to participate in rafting, be sure to inform your instructor. |
| Don't panic | If you find yourself in an emergency situation on the water, try to stay calm and not panic. Follow your instructor's instructions and do not do anything that may endanger your safety or the safety of others. If you are unsure of what to do, ask your instructor for advice. |
Coverage Provided by Rafting Travel Insurance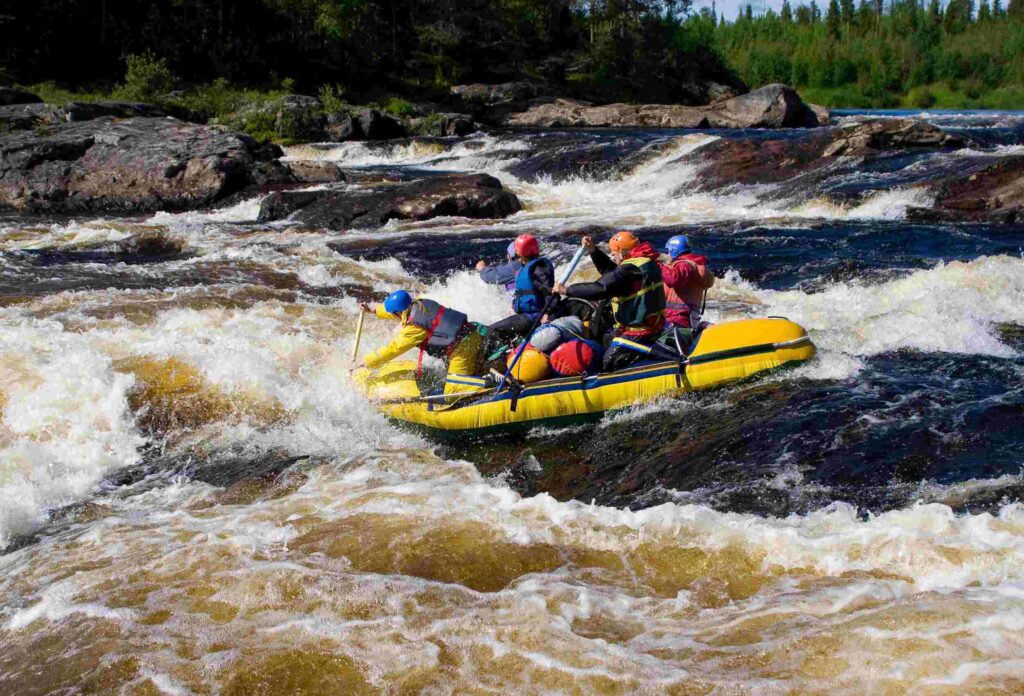 The standard policy covers expenses abroad related to:
transportation to a medical facility;
emergency inpatient or outpatient treatment;
need for emergency dental care;
evacuation of an insured person to his/her home country;
repatriation of human remains.
You may include other types of insurance in the policy for rafting at additional cost.
The price of an insurance package depends on such details:
traveler's age;
trip duration;
coverage amount;
extra options.
You can take out and buy a policy in a few minutes at a favorable price from the sportravelling.com company. The process goes online and, as per customer comments and saves money and time.
FAQ
What determines the cost of rafting travel insurance?
The insurance price depends on a traveler's age, trip duration, insurance coverage, and extra options included in a policy.
Do I need to make separate insurance if I have travel insurance?
A valid travel insurance policy may include coverage for injuries received during rafting.
What insurance cases does rafting insurance cover?
An insurance policy covers transportation to a medical facility, outpatient or inpatient treatment, emergency dental care, evacuation, and repatriation of tourists.